Randal S. Jager, 32°, KCCH
Commander, Council of Knights Kadosh.

Sir Knight Thomas A. Leslie, Jr., 32°, KSA
Venerable Master, Lodge of Perfection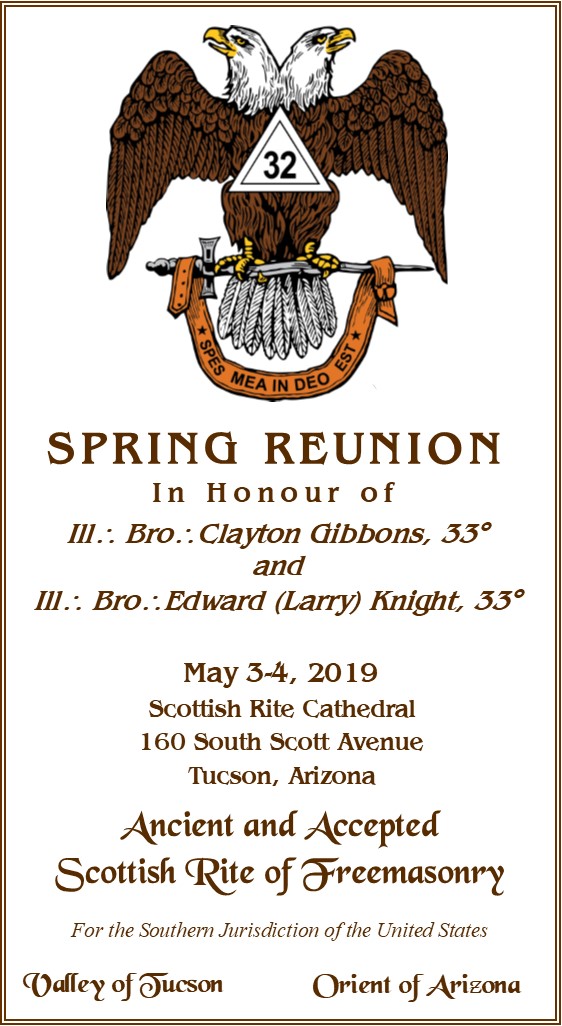 2019 Spring Reunion ~ May 3nd and 4th. Download the schedule ...




The Child Language Center is a not-for-profit community outreach program that has provided early intervention services to children with speech/language disorders since 1989. Its activities are supported by The Scottish Rite Charitable Foundation, The University of Arizona, and the generosity of individuals and organizations in the Tucson area.